KOMPAS.com - Human Initiative won two awards in TOP CSR Awards 2021 organized by PT Madani Solusi Internasional and MSI Group at Raffles Hotel, Ciputra World, Jakarta, Thursday (22/4/2021).
The two awards received by Human Initiative were in the categories of TOP CSR Award 2020 #star 4 along with TOP Leader on CSR Commitment 2021 for the President of Human Initiative, Tomy Hendrajati.
The awards were decided based on the results of the Plenary Session of the TOP CSR 2021 Board of Jury. This time, Achmad Daniri, who is also the Chairman of the GRC Association or the Association of Indonesian Governance Experts (PaGi).
"We announce that the Company/Institution that you lead has successfully won the TOP CSR Awards 2021, TOP CSR Award #star 4, and TOP Leader on CSR Commitment Award 2021," said the official statement of the 2021 TOP CSR Awards in regards to Human Initiative.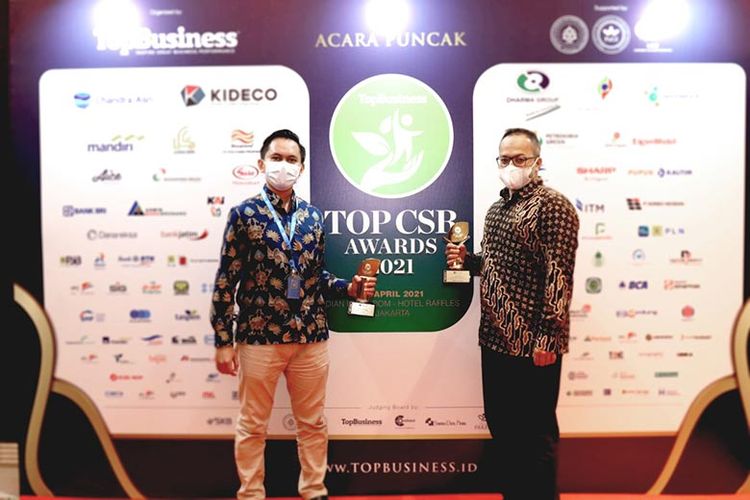 Human Initiative successfully won awards in TOP CSR Award 2021.
For these awards, Tomy Hendrajati expressed his gratitude and hoped that this award could motivate the Human Initiative to consistently facilitate care and compassion.
"Initiator Friends, thank God, Human Initiative was awarded the TOP CSR Award 2020 and TOP Leader on CSR Commitment 2021, in the TOP CSR Award 2021 event organized by PT Madani Solusi Internasional and the MSI Group," said Tomy.
According to Tomy, the awards were made possible thanks to the prayers and support of the Initiator Friends—a name for those who have never stopped supporting the Human Initiative.
"Hopefully this award can bring us together to be more beneficial for more people," said Tomy.